Chancellorsville Battlefield, Spotsylvania County, Virginia 1863

Robert E. Lee's great Pyrrhic victory: he won the battle but lost Stonewall Jackson.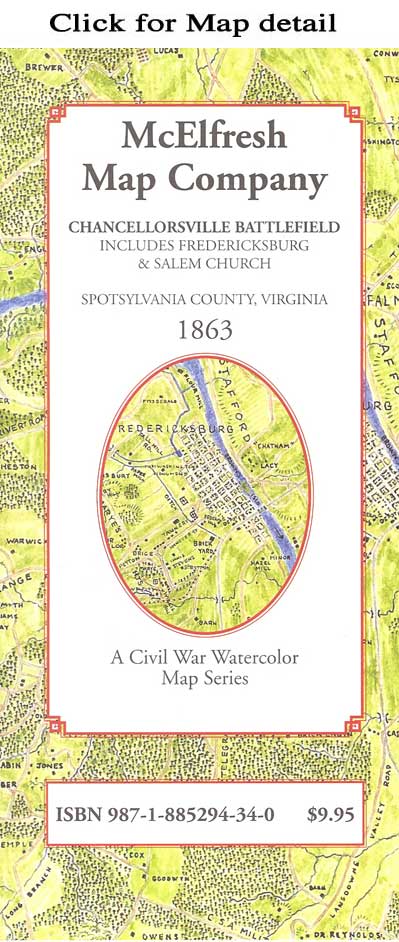 Scale: 1"= 1 mile
Map Image: 21 1/2" x 13"
Overall size: 18" x 28"
Reverse Side: Full Color reproductions of three contemporaneous maps, as well as informative captions and photos of Confederate mapmakers Jed Hotchkiss, his mapping instruments, and fellow engineer W.W. Blackford.
ISBN: 1-885294-34-0
Retail Price: $9.95
20th Anniversary Special: $5.00
Packaged in reusable plastic sleeve.
Copyright ©1999-20111 McElfresh Map Co., LLC. All rights reserved






home | about us | news | order | gallery

wholesale info | links | sitemap |search
Civil War Maps Mapping Where Americans Made History™ Battlefield Maps