The Battlefield Of Shiloh, Tennessee, 1862
The battle where U.S. Grant nearly came to grief but where William Tecumseh Sherman came to life.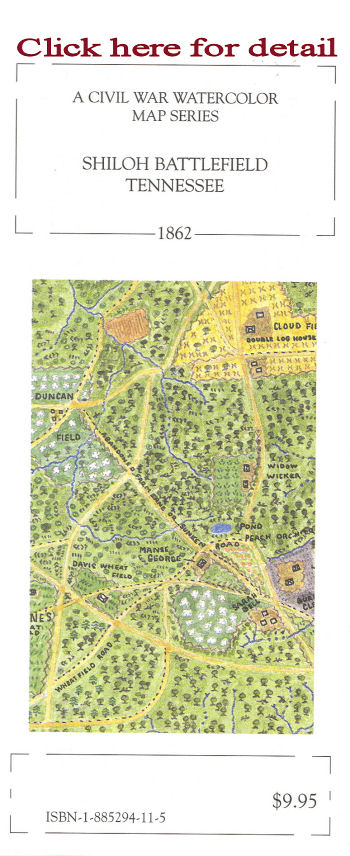 Scale: 1" = 1000'
Map Image: 16" x 20"
Overall Size: 18" x 28"
Reverse side: Includes maps and biographical profile of Confederate topographical engineer Leon J. Fremaux.
ISBN: 1-885294-11-5
Retail Price: $9.95
20th Anniversary Special: $5.00
Sleeve is reusable
A History Book Club Selection
Copyright ©1999-2007 McElfresh Map Co., LLC. All rights reserved.






home | about us | news | order | gallery

wholesale info | links | sitemap |search
Civil War Maps Mapping Where Americans Made History™ Battlefield Maps