Maps of Abraham Lincoln's America
Many of the details of Abraham Lincoln's life are well known, but few people would be able to locate where the notable incidents took place. Now the milieu of the Lincoln of the Midwest is mapped out in great detail and the life of the presidential Lincoln is charted as well.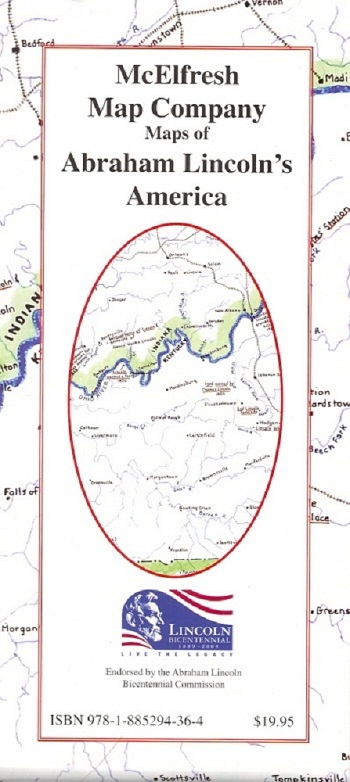 Scale: 1/2" = 131/2 miles
Map Image: 25" X 22"
Overall size: 31" x 22'
Other Images: Large scale map of New Salem Illinois, schematic of the second floor of Lincoln's white house, and other rare maps and photos from the Lincoln era.
Narrative includes an elaborate description of Lincoln's office.
Map was endorsed by the Abraham Lincoln Bicentennial Commission.
ISBN: 978-1-885294-36-4
Retail Price:$19.95
20th Anniversary Special: $10.00
Packaged in reusable plastic sleeve.
A History Book Club Selection
Copyright © 1999-2016 McElfresh Map Co., LLC. All rights reserved






home | about us | news | order | gallery

wholesale info | links | sitemap |search
Civil War Maps Mapping Where Americans Made History™ Battlefield Maps