The Battlefields of Saratoga New York 1777
The pivotal battle of the American Revolution.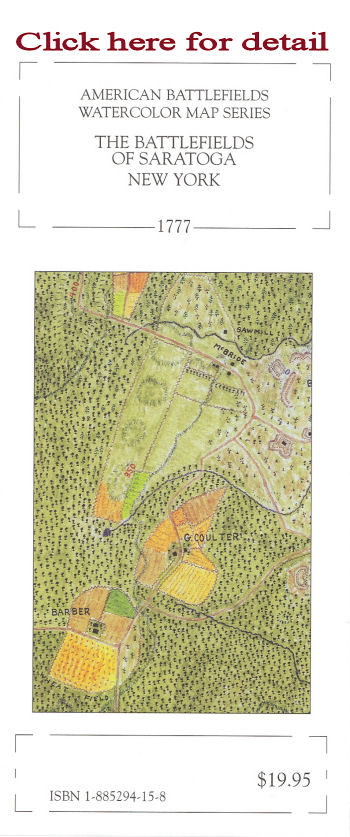 Scale: 1" = 1003'
Map Image: 18" x 17"
Overall Size: 18" x 28"
Reverse side: Includes a monograph of the mapping of the Saratoga Campaign by the British. Contemporaneous maps of the Saratoga campaign's Hubbardton and Bennington Battlefields.
ISBN: 1-885294-15-8
Retail Price: $19.95
Sales Price: $9.95
A History Book Club Selection
Copyright 19©99-2011 McElfresh Map Co., LLC. All rights reserved.






home | about us | news | order | gallery

wholesale info | links | sitemap |search
Civil War Maps Mapping Where Americans Made History™ Battlefield Maps