Shackleton: An Antarctica Map Primer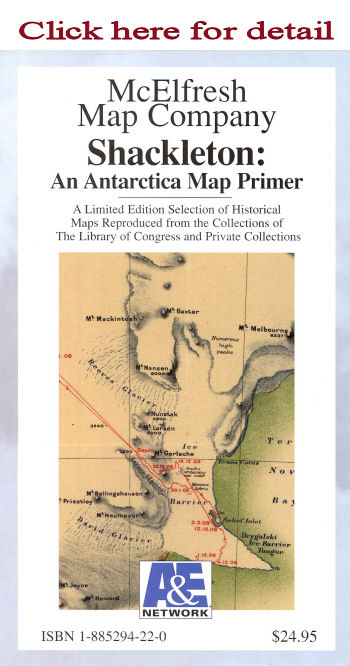 A limited edition of six selected historical maps reproduced from the collections of the Library of Congress and Private collections.
Scale : Multiple maps with various scales some large and very detailed, others small scaled and inclusive.
Oversized Map Image: 36" x 24"
Overall size: 38" x 25"
ISBN: 1-885294-22-0
Retail Price: $24.95
20th Anniversary Special: $12.50
Packaged in reusable sleeve.
Copyright 1999-2011 McElfresh Map Co., LLC. All rights reserved.






home | about us | news | order | gallery

wholesale info | links | sitemap |search
Civil War Maps Mapping Where Americans Made History™ Battlefield Maps